Accommodation
Participants in the Summer School can book their stay in Verona between 22 and 28 August, by selecting one of the following options.  
Please keep in mind that the show "Rough Magic", performed by the participants of the Summer School (Group B) is scheduled for 28 August at 9 pm. 
Option A
Accommodation options are available at: 
https://www.residencevialevenezia.com
. With a promotional code received by email, discounts will be applied to the fees. There is the possibility to choose among apartments of different size for 1 to 6 people. A minimum of 3 nights is necessary to access the promotion.
Option B
Information about RESIDENZA SEMINARIO (https://www.esu.vr.it/servizi/servizio-abitativo/#residenze)
Via Seminario, 12 – 37129 Verona
0458052812 | urp@esu.vr.it
The building provides 12 apartments: 55 sleeping accommodations on 3 floors.
The apartments can have 3 sleeping accommodations (1 double room and 1 single room), 5 accommodations (2 double rooms and 1 single room), up to a maximum of 6 sleeping accommodations (3 double bedrooms), for a total of 11 single bedrooms and 22 double bedrooms, one of which is equipped for students on wheelchairs.
Every apartment is equipped with 1 or 2 bathrooms, en suite or shared with other guests, with a kitchen (equipped with induction hob; kitchenware not available). Bed linen and bath towels are provided. Cleaning service only at the end of your stay.
Parking not available.
Equipped with: Lift | Air conditioning | Self-service laundry | Wi-Fi with credentials released by the university or by the Municipality: Verona Wi-Fi: servizio di connettività Internet senza fili | Comune di Verona

Instructions on how to request an accommodation here:
https://sol.esu.vr.it/public/accreditamento.php
Log in with your credentials (if you are Italian, SPID is mandatory; if you are a foreigner, the username and password provided after Registration are sufficient) by clicking on "ACCEDI CON LE CREDENZIALI ESU"
 Choose your profile: please indicate "Altri utenti (esterni)"
 Select "Alloggio – Foresteria"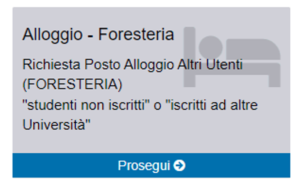 Fill in the forms, esp. the page where you need to indicate check-in and check-out; under "Note generali", state that you are a student enrolled in the Shakespeare and the Mediterranean Summer School
Check-in from 9 am on 21 August 2022, at the reception of Residenza Corte Maddalene Corte Maddalene, 5  Check-out: 28 August 2022; the reception is open 24 hours a day; the reception is open 24 hours a day.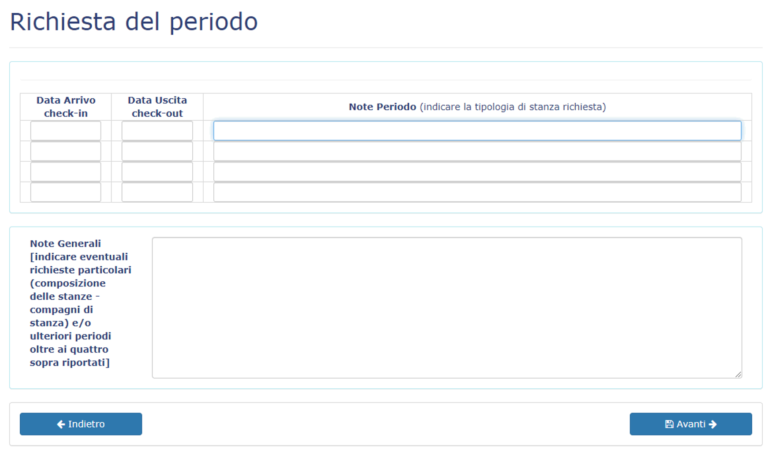 While booking, select the type of room you prefer, and indicate, if you want, the name(s) of some other student(s) you would like to be hosted in your double room or apartment. Single rooms will be assigned in order of receipt of the booking.
Finalize the request by clicking the green button, "Invia la domanda"; select which procedure for booking you prefer.
The final DEADLINE for booking here is 30 JUNE 2022. Later accommodation is not guaranteed and each late requests will be evaluated according to room availability in the other ESU residences.
After having completed your booking request, you will receive an email stating the method of and deadline for payment. These confirmation emails will be sent shortly after 30 June. Your accommodation will be confirmed only once the payment has been finalized.
Option C